While France isn't traditionally included in the list of "major" whisky-producing nations, that might be about to change. France's whisky industry is growing, and the rest of the world is starting to take notice.
Spirits distillation has a long history in France, which gives the world delicious distillates like Cognac, Armagnac, Calvados, and the ubiquitous Grey Goose vodka. Yet many of those products are eventually consumed outside of France. By some estimations, more than 90% of Cognac is exported, most of it destined for the United States and China.
At home, the French drink wine, of course, but they also drink whisky—a lot of it. Imported whisky, primarily Scotch, is the tipple of choice for French drinkers, who allegedly consume more whisky per capita than any other country.
That's not the only reason that French whisky distilling actually makes a lot of sense. France produces about 30% of the world's malted barley supply, and with centuries of experience making brandy, there's plenty of domestic distillation know-how.
When I was in France last year, I saw lots of new French brands in stores and behind bars, as well as trends from the whisky industry like cask-strength and single-barrel filtering down to the brandy world. Many French brands aren't yet exported to the United States, but some are, and there's no better time than now to get your bearings in the world of French whisky. Here are three brands that will give you a sense of the nation's dramatic stylistic range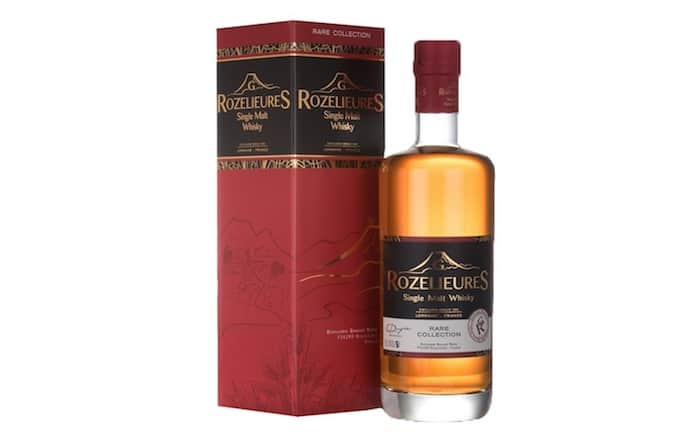 Brenne
This American brand is made in France, but sold only in the United States. It's a single malt aged in Cognac casks, and it comes in a NAS and 10-year-old version. Cognac cask aging gives it a candy-like tropical character that's great for drinkers with a sweet tooth.
Rozelieures
Rozelieures whisky is made by the Grallet Dupic distillery in Northeastern France, not far from the German border. It's one of the only French distilleries making peated single malt (another is Kornog from the Glann ar Mor distillery in Bretagne).We recently reviewed a Rare Collection Single Cask of Rozelieures, finding it subtle, elegant, and well-rounded.
Armorik
Produced at Distillerie Warenghem, Armorik hails from Bretagne (better known to Americans as Brittany), which has a long historic connection to Ireland and Scotland. First introduced in 1998, Armorik single malt was an early mover in the French whisky scene, and it takes its cues straight from the traditional Scotch playbook. Armorik Classic is a single malt aged in bourbon and sherry casks, giving it a mellow, nutty flavor reminiscent of Speyside malts.

Editor's Note: This RTD was...
Margarett Waterbury is the author of Scotch: A Complete Introduction to Scotland's Whiskies and a full-time freelance writer and editor. Her work has appeared in Whisky Advocate, Food and Wine, Spirited Magazine, Artisan Spirit, Edible Seattle, Sip Northwest, Civil Eats, Travel Oregon, Artisan Spirit, and many other publications. She is...