These days, the Portland area, where the Whiskey Wash is located, is home to a number of craft spirits producers, from the venerable Clear Creek—the maker of one of America's first single malts—to relative newcomers like Bull Run and New Deal.
One of the more unique distillers in town has to be Vinn Distillery, a family-owned operation focused entirely on spirits made from rice. The Ly family is a Chinese-Vietnamese-American clan with a generations-long history of distilling baijiu—a traditional Chinese spirit—for medicinal, celebratory, spiritual, and everyday purposes. The distillery's name is also the middle name shared by all five siblings in the family's younger generation.
The core of Vinn's lineup is baijiu, but they also produce vodka and whiskey, and claim to be the first distillery in the U.S. making either from rice. There are other rice whiskeys on the market, including Kikori, a rice-based Japanese expression. There's also one being made at Lo Artisan Spirits in Wisconsin, another small distillery that focuses on traditional Asian spirits, although their signature expression is a traditional Hmong rice liquor.
According to the distillery, this whiskey is essentially aged baijiu—which itself is essentially a white whiskey made from rice. It's then aged in new, charred American oak for an undisclosed length of time, and bottled at 43% ABV.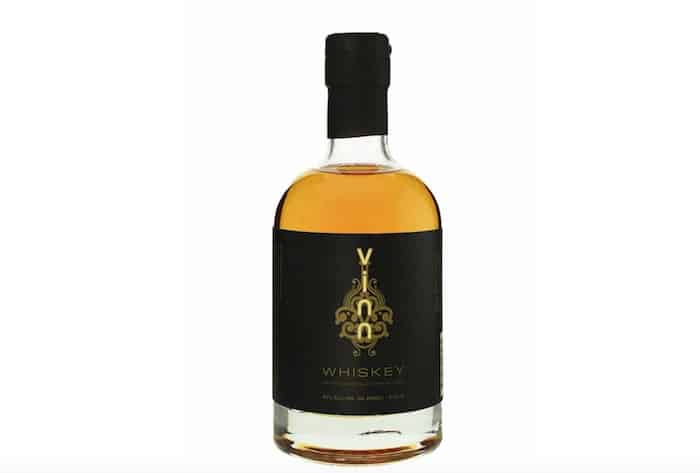 Tasting Notes: Vinn Whiskey
Vital stats: 100% rice, aged in new American oak, 43% ABV. $25-30 for 375 ml.
Color: Golden honey
Nose: This whiskey is different from the first sniff, and I can't immediately place what I'm picking up. I definitely get honey, but it comes alongside something chemical and funky. I am, in fact, reminded of baijiu. There's an earthy fermentedness here—aged gouda?—as well as a wholesome toasted-oat graininess. I also get a rich stone fruit note, like cooked peaches.
Palate: Mouth-coating and slightly oily, with the flavor balance leaning more towards grain. It's almost floral on the back of the palate. Some bitterness on the finish fades to rice pudding and confectioner's sugar.
The Takeaway
If you're looking to try something new, this is a unique but approachable whiskey that's well worth trying if you can track down a bottle. The complex, somewhat perplexing nose belies a surprisingly light, drinkable character on the palate. This is a lovely whiskey for sipping neat or over ice as you end your day.

Florida's Von Payne Spirits recently...
Katelyn is a freelance writer in Portland, Oregon. She's a regular contributor to the Whiskey Wash with an affinity for the unique and weird side of whiskey.