Deeply charred barrels are practically synonymous with American whiskey, but a number of producers are turning to the lighter side with releases that celebrate the influence of toasted oak. It's a growing trend, likely buoyed by the spirit of innovation that craft distilling has brought to the American industry, and it's one worth paying attention to.
First, toasted oak is just what it sounds like: Oak that has been exposed to a long, gentle heat rather than the quick blast of flames that produces a charred cask. Both toasting and charring help reduce the tannins in the wood and break down bigger lignin and hemicellulose molecules to release sweetness and heady flavors of vanilla and spice.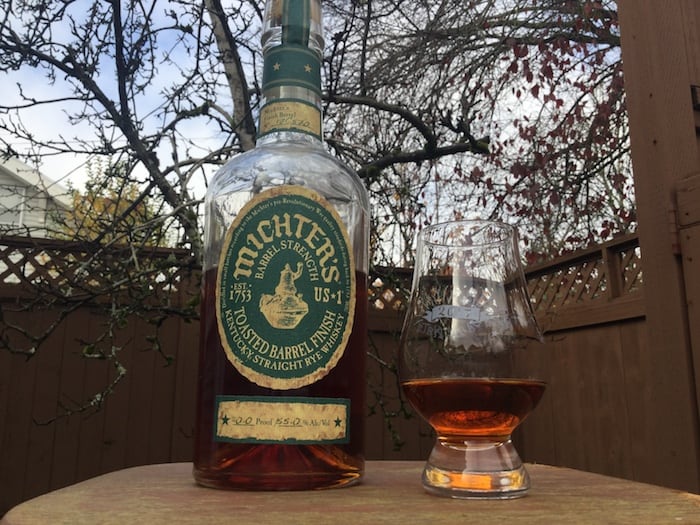 Only charring creates a layer of char on the surface of the barrel, establishing a kind of built-in carbon filter that helps mellow whiskey faster, imparts color more quickly, and adds smoky and caramelized notes. While toasting doesn't lay down a charcoal layer, it does take a lot longer than charring, which allows those heat-catalyzed reactions to penetrate deeper into the wood. That means toasted barrels don't necessarily impart as much color or spice to the whiskey, at least at first, but they can certainly amplify those sweet, vanilla notes everybody loves.
If you're just getting up to speed on the toasted barrel trend, here are three producers to check out.
Brown-Forman's Cooper's Craft
Leveraging its status as the only major American whiskey producer with its own cooperage, Brown-Forman decided it'd like to have it both ways, toasted and charred. So it created Cooper's Craft, a bourbon aged in deeply toasted, lightly charred new oak casks, and released it in 2016. It's affordable, widely distributed, and really quite delicious, with a winning combination of fruitiness and spiciness and a surprising intensity of flavor for being bottled at just 82 proof.
Michter's Toasted Barrel Rye and Bourbon
Michter's has released two different whiskeys that employ toasted casks: A toasted barrel bourbon, and a toasted barrel rye. Both were matured in traditional charred oak casks and then finished in toasted barrels. The rye is fantastic – very herbaceous, with a rich rye spiciness and satisfying pickle-like funk. I haven't gotten a chance to try the bourbon yet, but reviews have been almost uniformly positive.
Koval's Toasted Barrel Series
Chicago's most famous craft distillery, Koval has been working with toasted oak casks for years. Free from the new charred oak cask requirements of bourbon and rye, Koval has made several single barrel, single grain whiskeys aged in toasted oak casks, including toasted oak rye, toasted oak millet, toasted oak oat, toasted oak wheat, and toasted oak spelt. Lighter in color than either Cooper's Craft or Michter's toasted oak whiskeys, they're bright and grain-forward, with soft oak notes and a crisp finish.

Black+Decker recently announced it's bringing...
Margarett Waterbury is the author of Scotch: A Complete Introduction to Scotland's Whiskies and a full-time freelance writer and editor. Her work has appeared in Whisky Advocate, Food and Wine, Spirited Magazine, Artisan Spirit, Edible Seattle, Sip Northwest, Civil Eats, Travel Oregon, Artisan Spirit, and many other publications. She is...