If you really love whiskey, not just one kind of whiskey, then you love grain whiskey. Maybe you don't know it yet, but you do.
"Grain" is a somewhat confusing term because the definition of grain whiskey varies depending on the country it's made in or the particular style. In Ireland and Scotland, grain whiskey refers to whiskey that includes grains other than malted barley that has undergone cask maturation. It is typically distilled in a column still, though pot-stilled grain whiskey is trending.
What's more confusing is the U.S. definition of blended whiskey allows for up to 80% grain neutral spirits (GNS), which tend to be distilled to high proof and thus lower on flavor, and this is why the perception of grain whiskey in the states is often associated with inferior products.
In other countries, such as Ireland and Scotland, entry-level blended whiskey often contains some mass-produced, column-distilled grain whiskey to bulk out the blend. (Incidentally, blended whiskey is not to be confused with blended malt, which is a blend consisting exclusively of single malts made from 100% malted barley.)
Luckily, as the whiskey world continues to widen, so does the popularity of grain whiskey produced as a premium product, not just something to fatten a blend, but as a label to be worn loud and proud.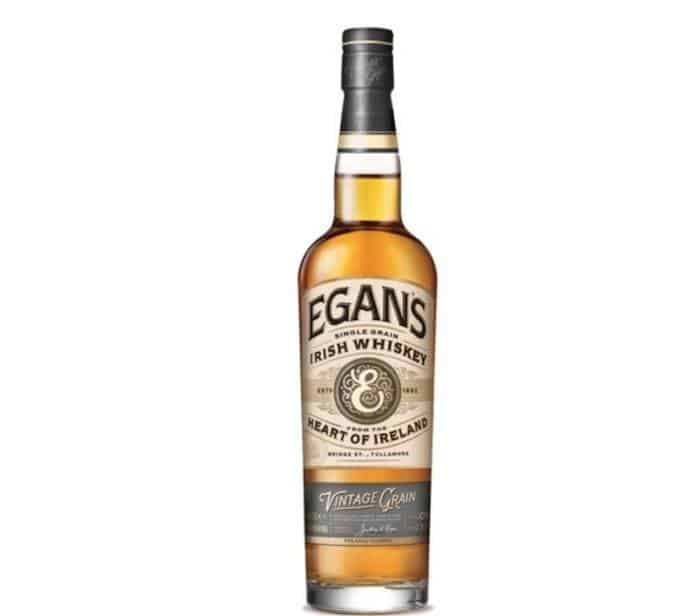 Ireland
Around St. Patrick's Day, I wrote about some of the grain whiskeys produced in Ireland, produced as single grain. The word "single" here refers to a blend of whiskey that contains malted barley along with unmalted barley and other grains, all from a single distillery. Examples of these include Kilbeggan Single Grain, Teeling's Single Grain and Egan's Single Grain.
Ireland is rich in grain whiskey traditions, and aside from single grain, there are delightful single pot still whiskeys made with a combination of malted and unmalted barley such as Green Spot, Yellow Spot and Redbreast, as well as column-stilled grain whiskeys in traditional used in entry-level blended expressions such as Jameson, Bushmills and Powers. Why wait till March 17 to enjoy them?
Scotland
In Scotland, grain whisky can get a bad rap thanks to that mass-produced blended Scotch I referred to earlier. What's more, for the past few decades, it's been the Single Malt Scotch Show in terms of prestige and popularity, and grain whisky had largely been reduced to steerage status. However, well made grain whisky can be a valuable component to a blend, adding a rich depth of flavor that can't be achieved with malted barley whisky alone. Compass Box is known for meticulously blending grain whisky along with single malts to achieve specific flavor profiles, most recently with the luxurious Hedonism The Muse limited edition. For this release, lead blender Jill Boyd sought out an all-grain combination of whiskies from a variety of distilleries such as Inver-Gordon, Strath-Clyde and Port Dundas, among others.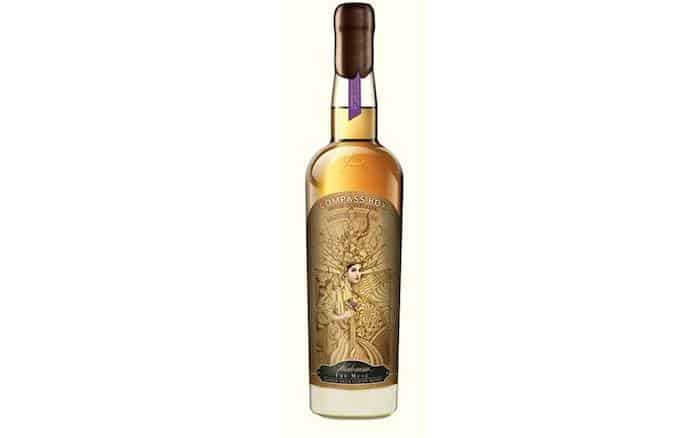 Single grain whisky is not only relegated to Ireland. Girvan prides itself on this style, available in high age statement releases as old as 25 years. Loch Lomond is one of the few Scotch producers to bottle single grain whisky made in-house along with its single malts. Single grain Scotch has even achieved celebrity status with Diageo's Haig Club from Cameronbridge Distillery, recently endorsed in ad campaigns with David Beckham.
Perhaps the most exciting development in the Scotch grain whisky world is the release of Scottish Highland rye from Arbikie distillery. While rye is an essential part of the whiskey family in the states and Canada, until now, Scotland had yet to join the Rye-nessaince!
Japan
Grain whisky in Japan has been something of a game changer, and respect for Japanese grain whisky has now made its way to U.S. shores and beyond. Any decent whisky bar these days is going to carry Nikka Coffey Grain, produced using, you guessed it, a coffey still. This silky, roasty-tasting whisky matches a variety of foods and is particularly satisfying with dessert at the end of a meal (the Japanese traditionally drink whisky with food).
Although Suntory's fondly regarded single grain whisky The Chita is only available as a solo act in very select markets abroad outside of Japan, at least for now, stateside, we get a taste of it as a chief blending component in Toki ("time") whisky. In fact, this whisky has become so popular as a highball base that even American bars and restaurants are investing in the brand's own highball-making machine, which creates whisky and soda cocktails with especially dramatic and refreshing bubbles that cannot be achieved with regular bottled or canned sparkling water, club soda or seltzer.
Canada
In the Great White North, grain whisky is similarly handled with care. Unlike in the states, grain whisky in Canada is blended with other whiskies after distillation, not in the mash itself, meaning that each individual grain is distilled and aged separately before being introduced to the final blend. Ones to try: J.P. Wiser's 15 Year, Forty Creek Barrel Select (individual whiskies blended together from a selection of those matured in either ex-bourbon or new oak), and the much-lauded Crown Royal Northern Harvest Rye (combining Canadian rye with its signature grain whisky).
With such diverse, high quality and intriguing grain whiskey styles available from around the world, it's time for malt heads to step out of their comfort zone a little. These are whiskeys well worth some exploration.

Amanda Schuster is a freelance writer, marketer and consultant and the Editor in Chief of online drinks site The Alcohol Professor. With advanced training in both wine and spririts, she likes to think of herself as "bi-spiritual." She also makes jewelry and strives to find at least one weekday afternoon...