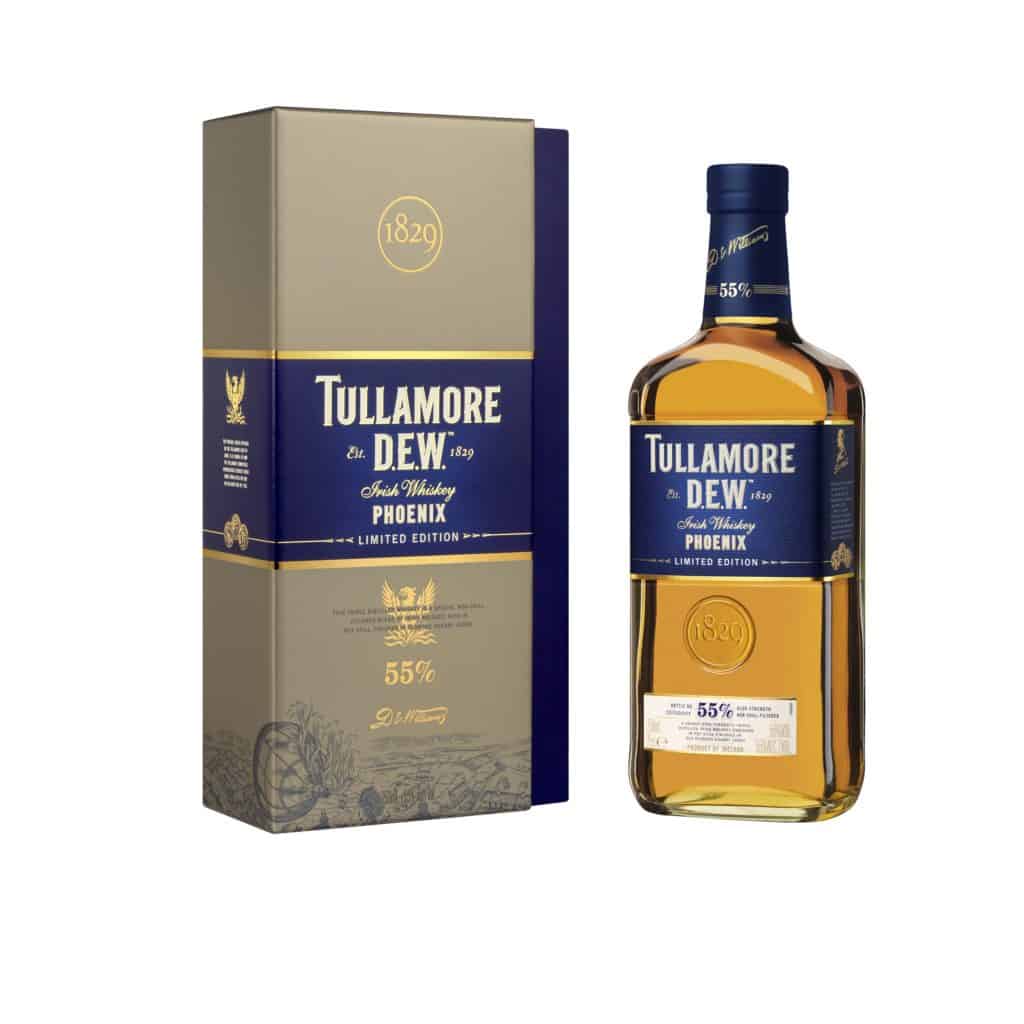 Select whiskies often have back stories which give a bit of insight into the mind of those who distilled them. One example of this is seen in the recently announced Tullamore D.E.W. Phoenix. Described as being "born by the strength of a town who witnessed the first ever air disaster on record," this limited edition Irish offering will price for around $55 a bottle.
The back story of this whiskey, according to Tullamore D.E.W, goes something like this:
It was May 10th, 1785, when the famous hot-air balloon fire occurred at Barrack Street (now Patrick Street) in Tullamore town.  The accident created a huge inferno that destroyed much of the town.  In the face of this destruction, the undaunted people of Tullamore rebuilt their town over the following decades, including construction of the Tullamore D.E.W. distillery on the very site of the disaster.
That's a pretty cool story, huh? As for the whiskey itself, it is a 55% ABV triple distilled Irish whiskey that's finished in Old Oloroso Sherry casks. A blend of all three types of Irish whiskey – pure pot-still, malt and grain whiskey – it is non-chill filtered and described as having tasting notes of "mellow complexity, deep leafy, malty notes and smooth vanilla oakiness."
It will be available annually in the United States with a 2,500 9-liter case distribution. The packaging features the symbol of the Phoenix from Tullamore's town crest and adorns streetlights throughout its main streets. Each bottle is uniquely numbered.

Scotland's Isle of Raasay Distillery...
Nino Kilgore-Marchetti is the founder and editor-in-chief of The Whiskey Wash, an award winning whiskey lifestyle website dedicated to informing and entertaining consumers about whisk(e)y on a global level. As a whisk(e)y journalist, expert and judge he has written about the subject extensively, been interviewed in various media outlets and...