When I was a child, I threw tantrums, like most children do. Mine came most often when I had to wait for things. I was frequently told "patience is a virtue." Well, back then, that just sounded terrible and I wanted no part of that. Fast forward, and waiting still sounds terrible. I'm still one of the most impatient people I know. I respect things that take time; I just have a hard time doing it myself. It's a good thing I review whiskies, and don't make them.
Patience is, of course, of paramount importance when making whiskey. Several years ago, rather than buy someone else's rye and call it their own, Jack Daniels decided to come up with one themselves. That's all well and good, but remember: Whiskey takes time. In 2012, Jack Daniel's released an unaged rye, perhaps geared toward whiskey drinkers who are like me in their eagerness, or perhaps those who want to follow the process via their liquor cabinet. Some might call white dog or its variants the crystal Pepsi of the whiskey world. But there are others who want their alcohol to taste like, well, alcohol. Don't judge, just taste, right?
Since then they've come out with something in between: Jack Daniel's Rested Tennessee Rye Whiskey. Its mash bill at the time was the first new one in more than a century: 70% rye, 18% corn, and 12% malted barley. After fermentation, the wash is charcoal-filtered, allowing for the "Tennessee Whiskey" title. Following that, it rests in American Oak casks for just two years.
Would this work in progress be more like the terrible twos? Let's find out.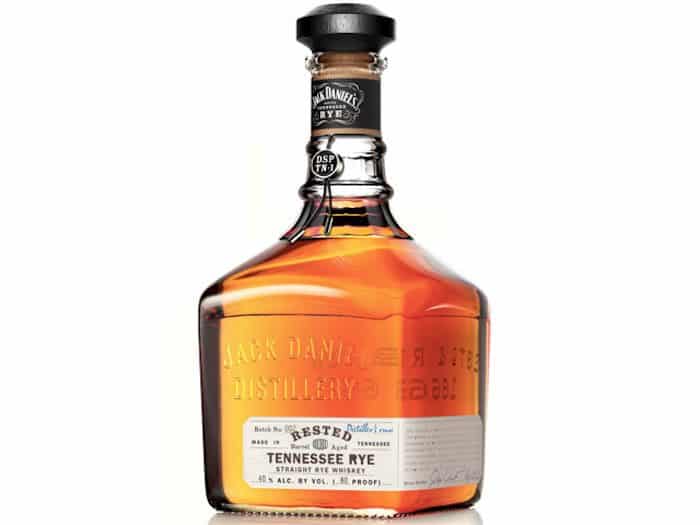 Tasting Notes: Jack Daniel's Rested Tennessee Rye Whiskey
Vital stats: 80 proof; about $50 for 750.
Appearance: Its relatively limited time in the cask has turned the spirit a light, mild yellow. It's the color of the edges of an old paperback novel.
Nose: There aren't many layers here, although there are a few: Sweetened cottage cheese in blintzes,  pipe tobacco, the smell of an old-timey candy store.
Palate: Hello, cherry cordial! It's like the sweetened cherry filling atop (again) blintzes, like something my Russian great-grandmother would have made. While this is good for nostalgia's sake, it's a little unsettling in a whiskey. It isn't overly sweet though, which I appreciate. On the other hand, if you're a fan of Cherry Coke, this would make a great JD and coke – a lightened, summery version, perhaps?
The Takeaway
You know when you need an actual nap but you can only close your eyes and rest instead? That's sort of the brown liquor equivalent of this rye. It's…okay, and an interesting idea, but I wouldn't generally seek this out. It doesn't have spiciness or complexity, but for someone who doesn't want those things, or wants a fun summer mixer, that's fine, too. 
A decade ago, I traded a 5th floor walkup in Hoboken, NJ for a house in SE Portland and remain grateful for the swap. Portland's a great whiskey town: It fits the weather and my general mood (even improves it sometimes). I enjoy exploring the many shades of brown liquor...