There are few bottles of whisky left that were made before before Prohibition. Fewer still are from the late 1800s. Are they even drinkable? It is certainly possible, but in the case of one Glenlivet from 1862, it was mostly designated for a different purpose – to serve as a component of a super fancy and rare watch debuting in April from Wealth Solutions and independent watch maker Louis Moinet.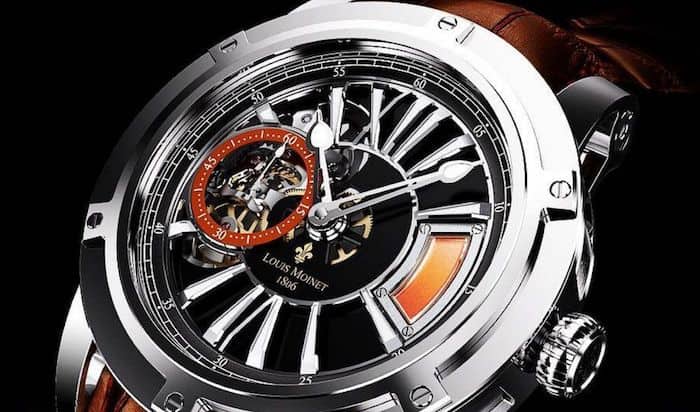 Wealth Solutions, a self-proclaimed "expert in building up collections of rare alcoholic beverages, works of art, and watches," secured the ultra rare bottle of Old Vatted Glenlivet 1862 from Sukhinder Singh, a famous British collector of rare alcoholic beverages and owner of The Whisky Exchange, a popular whisky and spirits retailer in the United Kingdom. It was opened and sampled at a small ceremony in Warsaw, Poland earlier this month. Among those who attended was Charles MacLean, a noted Scotch whisky writer who occasionally contributes here at The Whiskey Wash.
What's left of the Glenlivet is now being put into a special Whisky Watch, with one drop of spirit going into each timepiece. These watches are part of a larger Spirits Watches line developed by Wealth Solutions, which includes the Cognac Watch (a watch with a drop of the oldest cognac in the world – Gautier 1762) and the Rum Watch (a watch with a drop of the oldest rum in the world – Harewood 1780).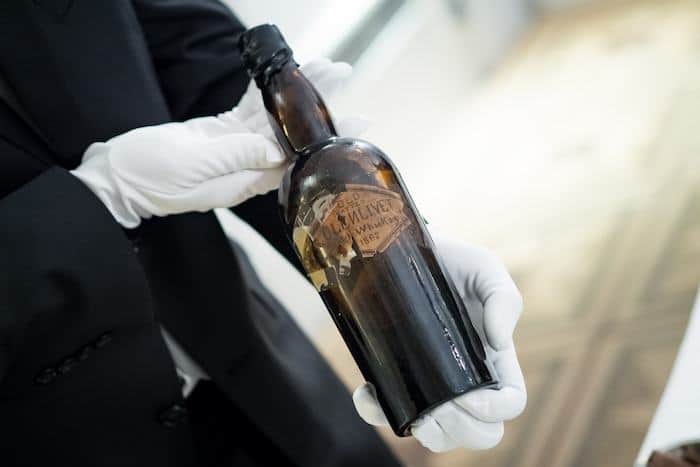 Plans currently call for an early April release of 40 steel case and 10 gold case watches. The price of each? Reportedly around $45,000 for the gold and $17,800 for the steel. For the record, the Whisky Watch is not the first wearable whisky carrying accessory we are aware of. There was a few years back, for example, some unique, high end shoes which, when flipped over, revealed a small slot into which you could slip tiny Johnnie Walker bottles.

Editor's Note: This whiskey was...
Nino Kilgore-Marchetti is the founder and editor-in-chief of The Whiskey Wash, an award winning whiskey lifestyle website dedicated to informing and entertaining consumers about whisk(e)y on a global level. As a whisk(e)y journalist, expert and judge he has written about the subject extensively, been interviewed in various media outlets and...