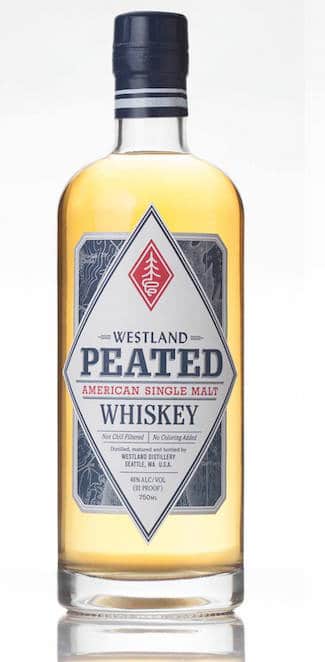 Editor's Note: This whiskey was provided to us as a free sample to review by the party behind it. The Whiskey Wash, while appreciative of this, did keep full independent editorial control over this article.
So I look upon this bottle with mixed anticipation.  I am always looking for a new experience, but I have found that I don't care for peated whiskeys.  It takes me back to my infantry days, crawling and scrapping around in the mud and tasting mother earth.  I am compelled to temper my experience and bias to provide as good and fair of an assessment as I can, knowing my own limitations.
"I lay before you the road map to where I have travelled and all that I know, and hope experience doesn't hold me back from experiences untold".  -unknown
Westland Distillery was founded in 2010 in the Pacific Northwest; Seattle, Washington to be exact.  They offer an American Single Malt and as well as a sherry wood bottling, both of which we reviewed recently. Their Peated American Single Malt is the focus of this review.
The peated whiskey is a unique two vat expression of New Make spirits.  The first is a mash of peated malt, and the second is a mash of 100% Washington Select pale malt.  Maturation occurred in a blend of first fill ex-bourbon and ex-sherry casks for this 46% ABV bottling.
Here are my tasting notes for this light honey amber colored whiskey.
Nose – Smoke- heavy and heavenly- almost over powering but a touch of sweetness there. Peat is there but not as strong.
Palate – Smoke, peat, heat, black pepper.
Finish – peat-earth, spices- all spice, cloves and smoked paprika, smoke and leather, medium long but the smoke lingers.
If you are looking for an easy entry into peat, this could very easily be the ticket.  Smooth and well balanced yet not over powering.  I might have to rethink my approach to peated whiskies; this could be that new approach.
I score the Westland Peated American Single Malt Whiskey an 82. You can hunt down a bottle of one for sale online through some different retailers here.

Glenfiddich Single Malt Scotch recently...
I am by no means an expert of whiskey, but I feel I am well versed and definitely well exposed to drinking. I am specializing in bourbon and rye as my taste buds have pulled me that way. I have read a large amount on the subject and exposing myself...