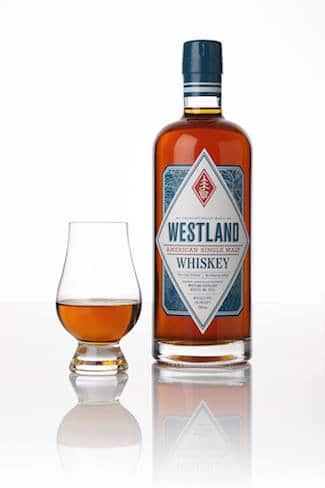 Editor's Note: This whiskey was provided to us as a free sample to review by the party behind it. The Whiskey Wash, while appreciative of this, did keep full independent editorial control over this article.
Living here in Portland in the beautiful Pacific Northwest, I've gotten spoiled: From bourbon to berries, the quality of our region's ingredients rarely wavers. That said, when I was given a sample of the Westland American Single Malt Whiskey to try, my jaded ex-east coaster side rolled her eyes at the label reading "thoughtfully made." Like they were going to bill it as "slipshod and slapdash?"
As it turns out, our neighbors to the north deserve the catchphrase. Located in a restored 96-year-old crane factory in Seattle, Washington, Westland Distillery is making some excellent American craft single malt whiskey.
Since its founding in 2010, Westland's production has grown exponentially—from five barrels a week to about six a day. The Westland American Single Malt is their flagship brand, with a grain bill of five different roasted and kilned barley malts and its base a pale malt grown in Washington. It's aged in heavy char American oak and 92 proof.
When it came to tasting time, my snark disappeared as quickly as the sample. The color is a light amber. The nose is sweet yet muted, with whiffs of hot chocolate, malt, and toasted almond.
On first taste, the Westland had a slightly rough mouthfeel, but on the second sip, it smoothed out—almost as if it were coating my palate. Despite its dessert-like nose, it tastes very clean and unobtrusive. I can't imagine this clashing with anything. In fact, a glass of it, neat, would pair nicely with dinner, especially something hearty like a steak and mashed potatoes.
The Westland American Single Malt will run you about $65, and it's a solid choice for your collection of sipping whiskeys. Because the Westland is indeed thoughtfully made, and especially because it plays so well with food, I give it a rating of 81.

Britain spirits and wine merchant...
A decade ago, I traded a 5th floor walkup in Hoboken, NJ for a house in SE Portland and remain grateful for the swap. Portland's a great whiskey town: It fits the weather and my general mood (even improves it sometimes). I enjoy exploring the many shades of brown liquor...