The Jack Daniel distillery in Tennessee is out with word this week of a new whiskey offering which should make those who love barrel strength bottlings happy. Known as Jack Daniel's Single Barrel Barrel Proof, it is said to be the second expression to come from the "Single Barrel Collection."
Jack Daniel's Single Barrel Barrel Proof is described as ranging from 125 to 140 proof, which is a bit of a step up from the more standardized 94 proof of Single Barrel Select, the other Tennessee whiskey in the Single Barrel Collection. There was no mention of age statement around this new release.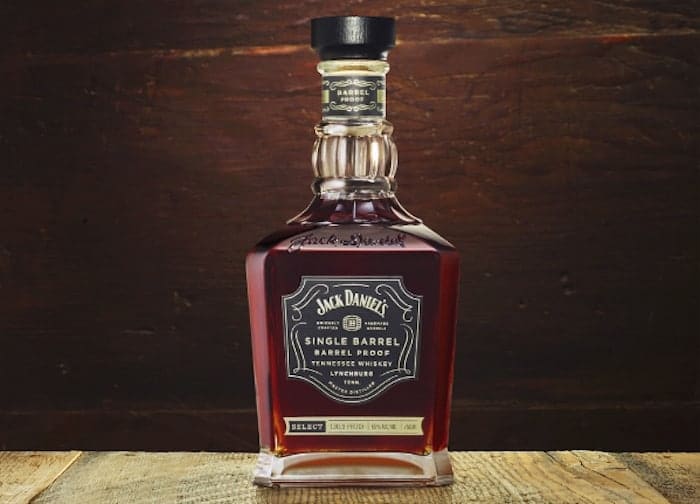 This whiskey, according to the distillery, was crafted
using the same cave spring water from the Jack Daniel's Hollow, proprietary yeast and charcoal-mellowing process that's been used in the distillery's nearly 150-year-old Tennessee Whiskey recipe. From there, the liquid enters a charred White American Oak barrel, forged within Jack Daniel's very own cooperage and set to age in the upper regions of the barrelhouse. In this resting place, the whiskey is exposed to the extreme temperature variations that a Lynchburg, Tennessee season brings. The interaction of the whiskey, the wood and the environment creates nuances from barrel to barrel to bring out distinct flavor profiles that transcend the expected to become 'Barrel Proof.'
Barrel Proof will be available nationwide beginning in August, pricing around $65.00 per 750 ml bottle.
"As master distiller at Jack Daniel's, I get the privilege of traveling to the top floors of our barrelhouses in Lynchburg and hand drilling individual barrels," said Jeff Arnett, Jack Daniel's master distiller, in a statement. "This provides me the rare opportunity to taste Jack Daniel's Tennessee Whiskey in its purest form; unfiltered and uncut. I'm always amazed at the intensity of the aromas and the deep amber colors, and yet at the same time, the exceptional smoothness of the whiskey at this higher proof point. After years of thinking about and discussing a barrel proof offering from Jack Daniel's, we believe that now is the perfect time to make this available to all of our friends around the world."
Nino Kilgore-Marchetti is the founder and editor-in-chief of The Whiskey Wash, an award winning whiskey lifestyle website dedicated to informing and entertaining consumers about whisk(e)y on a global level. As a whisk(e)y journalist, expert and judge he has written about the subject extensively, been interviewed in various media outlets and...