Would you spend nearly $7,000 on a bicycle made of wood harvested from ex-whisky casks, or would you rather spend that instead on a hell of a nice collection of whiskey? That's something to ponder as you consider the focus of this news story.
Scotch whisky distiller Glenmorangie and specialist bicycle manufacturer Renovo Hardwood Bicycles have teamed up on what's being called the world's first cycle made from whisky casks. Known as the Glenmorangie Original, it all starts with staves from used American white oak casks being shipped back to the States after the distillery is finished with them. Once they arrive at Renovo, about 15 staves are used to construct the hollow frame of each bicycle.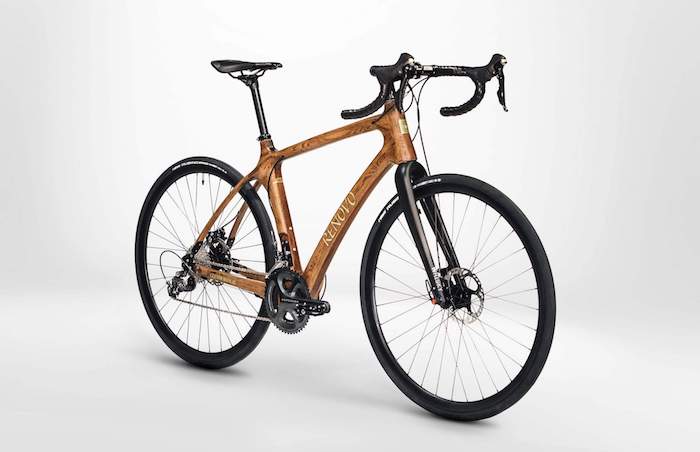 Every bike is individually designed to embrace the trapezoidal shape of each stave, as well as the curve of the cask in the frame's down and top tubes. These shapes are integrated into a frame with the same smooth-riding hollow frame technology Renovo pioneered.
Information from Renovo suggests the bicycle comes with stock 700x28mm tires – good for general road use – which can be swapped out with tires up to 40mm wide for off road use. Whats being called the Launch Edition is built with a Shimano Ultegra mechanical shifting and hydraulic braking systems, a full-carbon thru-axle fork, highly versatile Velocity wheels and a lightweight FSA cockpit.
"Renovo is dedicated to honouring wood in the creation of our bicycles, engineered to perfection for a smoother ride," said Renovo Founder Ken Wheeler in a prepared statement. "These beautiful machines, uniquely fashioned from Glenmorangie's staves, will inspire anyone with a taste for innovation."
As is the case with any high end whisky lifestyle product like this, it is both limited in scope and high in price. Should you desire to acquire one, expect to pay at least $6,950 for it. This continues a trend of tying whiskey to consumer products, which we most recently chronicled with these boots associated with Diageo's Talisker whisky brand.

Nino Kilgore-Marchetti is the founder and editor-in-chief of The Whiskey Wash, an award winning whiskey lifestyle website dedicated to informing and entertaining consumers about whisk(e)y on a global level. As a whisk(e)y journalist, expert and judge he has written about the subject extensively, been interviewed in various media outlets and...