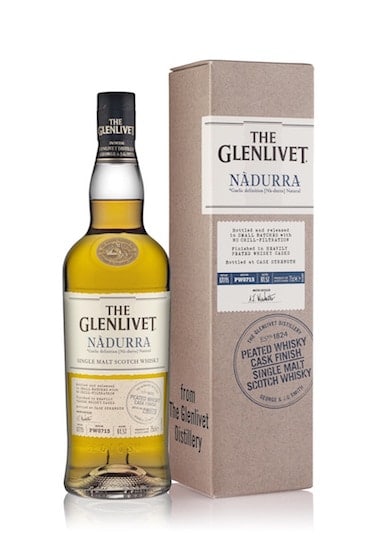 Editor's Note: This whiskey was provided to us as a free sample to review by the party behind it. The Whiskey Wash, while appreciative of this, did keep full independent editorial control over this article.
If there is such a thing as whisky royalty, the Glenlivet would be right up there with the paparazzi-hounded best of them. Having produced very good spirits in their cold mountain glen since 1824, the Glenlivet is one of a tiny handful of Scotch whiskies that can be found nearly everywhere in the world. Remarkably smooth and reliable in flavor, the Glenlivet has been known as a dependable whisky – a paragon of quality.
In recent years, the aristocratic sentiments of long standing, commitment to quality and dedication to consistency have been overshadowed by a world-wide explosion of new and experimental spirits. The hallowed reverence once reserved for old names and super-aged offerings has faded. When the brand was purchased by Pernod-Recard in 2000, the future of the Glenlivet depended on dusting off its laurels and proving it, too, could shine with the times.
Enter, the Nàdurra range of the Glenlivet. Translated as "natural" in Gaelic, the Nàdurra is a cask-strength, un-chill-filtered group of offerings. First fill American Oak and first fill Oloroso sherry versions have been available since 2014. Winning gold medals consistently in world competitions, the Nàdurra is a smoothly classical whisky dressed up for the new millennium. Leaving age statements by the wayside, the whisky shines without the pomp of earlier generations.
In late October the latest expression of the Glenlivet Nàdurra was released in U.S. markets with a surprising twist: for the first time since the 19th century, the Glenlivet has released a peated whisky.
Now, this whisky is not peated during malting, as most peated whiskies are, but is distilled in the manner of all Glenlivet spirit, and then placed in first fill Bourbon barrels until properly aged. It is then rested for a period of between three and thirty-six months in barrels previously occupied by peated whisky. This produces a deep richness, and subtler peatiness, in keeping with the smooth backbone of the Glenlivet reputation.
Although the whisky will be available in just nine U.S. markets (CA, DC, FL, GA, IL, MA, MI, NY, TX, WA ) at a suggested retail of $84.99, samples were delivered to reviewers around the country for simultaneous tasting. Curiosity was never so quickly satisfied:
In the glass: The spirit is straw colored – bordering on pale gold – with light legs slipping down the glass in little crowns.
On the nose: The nose prickle expected of a cask-strength spirit is softer than expected, with the decidedly medicinal character of iodine and tobacco as well as an earthiness reminiscent of forest humus.
On the palate: An unexpected creaminess surprises with vanilla notes, thanks to the first barreling, followed by the acidity of pineapple, orange peel, and toast, with a hint of chanterelles. Remarkably smooth for a cask strength spirit.
The finish: A short finish, lightly peated and drying, turns to raw cocoa and toasted walnuts, with a lingering smoke.
The familiar Glenlivet flavors shine, with the addition of both sweet bourbon notes and smoky peat flavors creating a complex offering in classic style. Overall, I give this whisky a score of 89 points.

Britain spirits and wine merchant...
Tish Lester is a former restauranteur whose love of good flavors led her to the world of whiskey, where she is an avid participant, having attended nosings, tastings and master classes throughout Europe and the United States. She has recently discovered the truth that for every moment in our lives,...