Distilleries like Glenfarclas who are sitting on lots of old stock are always looking for the ideal moment to push it to market. We've been tracking the Family Collector Series from Glenfarclas for some time, noting in the last 30 days releases four and five from this line. Now, in very rapid fashion, comes the final bottling: Glenfarclas 1976 40 Years Old VI.
Glenfarclas 1976 40 Years Old VI, according to the distillery, marks the 40th birthday of George S. Grant, sales director and current sixth generation of the family which owns Glenfarclas. It is drawn from their "finest sherry casks" and bottled at 43.7% ABV.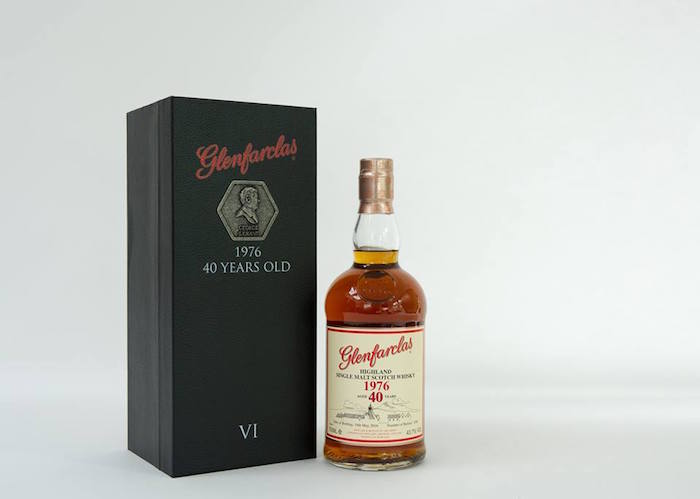 Information put forth by Glenfarclas at this point suggests VI will drop in the upcoming months, being available worldwide to a limited bottle run of 1,500 bottles. There was no immediate mention of price. This release, by the way, is said to mark the last of 1976 casks from the distillery so, if for some reason you are a fan of this year, be sure to snatch this up when it comes out.
"The 1970s was a key time period in Glenfarclas history as this is when my grandfather decided to push sales of Glenfarclas single malt, combined with my father's efforts in appointing distributors around the world," said Grant in a prepared statement.

Bowmore's island home of Islay...
Nino Kilgore-Marchetti is the founder and editor-in-chief of The Whiskey Wash, an award winning whiskey lifestyle website dedicated to informing and entertaining consumers about whisk(e)y on a global level. As a whisk(e)y journalist, expert and judge he has written about the subject extensively, been interviewed in various media outlets and...