How much do you love your Stitzel-Weller bourbon? How much do you love Diageo's Orphan Barrel Project? Would you be willing to pony up $125,000 for the chance to play around creating your own long lost American whiskey bottlings to take home? These are all questions to ponder as you read about the outrageously expensive bourbon Fantasy Gift found in the 2015 edition of the Neiman Marcus Christmas Book.
As first noticed by well regarded bourbon writer Chuck Cowdery, the latest version of the yearly Neiman Marcus Christmas catalog debuted on Tuesday. As part of this venture into the ultimate in holiday capitalism, one section of the book is dedicated to Fantasy Gifts, or, in other words, things most mortals can't afford. This just happens to include this year your chance to be an Orphan Barrel whiskey geek for a day.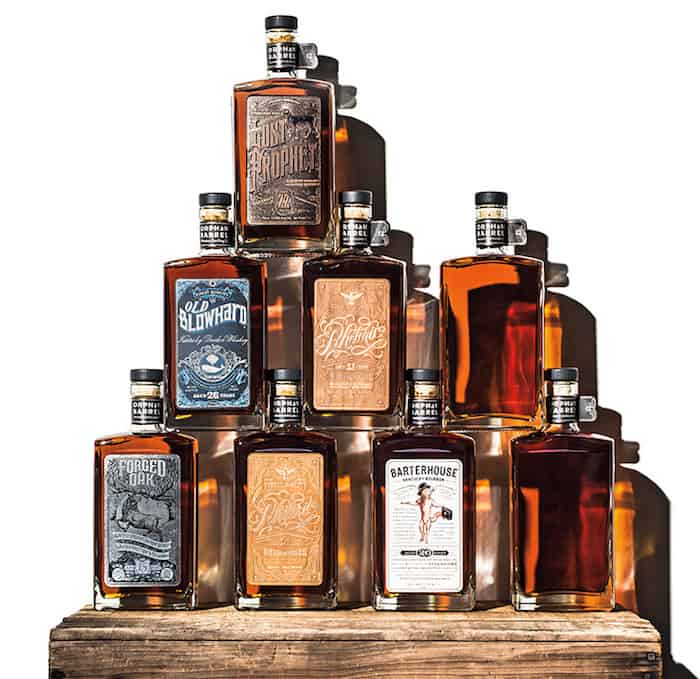 So what exactly do you get for your $125,000? Here is the exact text of the entry from the online portion of the catalog below to give you an idea:
The Orphan Barrel project was started to share long-forgotten barrels of rare whiskey discovered in old rickhouses and distilleries. Each release is handbottled—and once they're gone, they're gone forever. Now, you and five bourbon-curious friends will visit the legendary Stitzel-Weller Distillery in Louisville, Kentucky, to go barrel hunting, taste recently discovered bourbons, and create two completely unique Orphan Barrel variants to be handbottled with labels designed exclusively for you. You'll then receive 24 bottles each of the remaining stocks of eight different Orphan Barrel bourbons—including the variants created by you—along with a bespoke whiskey cabinet crafted in Kentucky to house the collection, barware, and a leather-bound book about your whiskey.

With the purchase of The Orphan Barrel Project, Neiman Marcus will donate $5,000 to The Heart of Neiman Marcus Foundation. Gift limited to one Neiman Marcus customer.

Additional details:

– Three-night trip for six to Louisville, Kentucky, includes luxury accommodations, private ground transport, VIP distillery tour and tasting, meals, and activities
– Bespoke whiskey cabinet is built by Kentucky craftsmen using reclaimed wood pulled from Stitzel-Weller rick houses
– Cabinet includes a leather-bound book, eight St. Louis crystal tumblers, and a copper bar set with leather coasters
– Gift includes 24 bottles each of Old Blowhard 26 y.o., Lost Prophet 22 y.o., Rhetoric 21 y.o. and 20 y.o., Barterhouse 20 y.o., Forged Oak 15 y.o., and the two variants created by you
Now, should this not be enough to sway you to the Dark Side of the Bourbon Force, there's also a slick little video below accompanying this item for your consideration. In the meanwhile I'll retreat back to my desk and ponder the insanity of this while drinking a glass of what now seems to be a reasonably priced single bottle of an Orphan Barrel whiskey.

Filmland Spirits, founded in 2020,...
Nino Kilgore-Marchetti is the founder and editor-in-chief of The Whiskey Wash, an award winning whiskey lifestyle website dedicated to informing and entertaining consumers about whisk(e)y on a global level. As a whisk(e)y journalist, expert and judge he has written about the subject extensively, been interviewed in various media outlets and...