Welcome to a whiskey which will set you on fire.
When one enters into the world of high proof bourbon, one must proceed with caution. These are not whiskeys for consumption by the beginner. These beasts must be approached with the respect they deserve by a discerning drinker with knowledge and patience on how to get at the flavors the spirit so jealously guards by that God-loving burn. Bourbons such as these are for contemplation, not shooting like you are at a college fraternity party.
In the range of what we would consider high proof exists a select subsection of 130+ proof bourbon firebombs. These are a rare breed only the most dedicated of distillers and drinkers alike embrace, as they require perhaps even more diligence on both the bottling and consumption sides. To pick from barrels of this nature is something which can truly define a master distiller at the height of his or her craft, as it is critically important to know the high octane release you are about to unleash to market is really something fit for imbibing by lovers of this style of expression.
If you've never considered drinking a bourbon in the 130+ proof category before, I might suggest you start with something a little lower on the proof side so you can build up to this ultra powerful range. When you feel yourself ready, there are a few things to keep in mind before you begin.
How to tame the bourbon beast…or not
First off, you should know why they are called high proof. It is, quite simply, that the distillery chooses not to dilute the bourbon with water when they remove it from the barrel. As to why it is such a high proof in the barrel to begin with, when unaged whiskey goes into oak, it is at a high proof typically already, and then while aging it can actually rise in proof, depending upon how much water versus whiskey evaporates over time. If more whiskey evaporates, the proof goes down. Conversely, more water evaporation causes proof to go up.
Now, when you have a bottle of one of these bourbons in front of you, you should probably approach drinking it as a two-part process. First, try drinking a small amount of it without diluting it with water. That's right – embrace the beast like you are riding a mechanical bull at high speed. You'll get the kick of the burn, but if you can use the knowledge and patience you already have from some whiskey tasting under your belt, you will get past that and discover flavors much as you would when sipping something of a lower proof.
Having survived that, you can know put a bit of water into the whiskey for dilution, should you so choose, to get at some of the more subtle flavors around it. Whatever you decide to do, keep in mind one very important thing – you are drinking extremely high octane bourbon, slightly watered down or not. A small amount goes a long way towards making it a really long night, so imbibe with caution.
With a bit of knowledge in hand, here is a list of high-proof monsters to consider. Note it is often the case in this category that these brands will vary from batch to batch upon the actual proof – in a few cases, it may happen sometimes the proof level is actually below 130. We've used average proofs to assemble this list.
The 130+ proof bourbon list: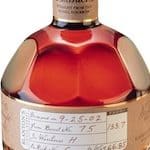 Blanton's Straight From the Barrel (Buffalo Trace) – The Blanton's brand for Buffalo Trace is more on the high end of their regular offerings, presented in its unique globe decanter design with the horse stopper. Its Straight From the Barrel variant punches at different proof levels, but it is very common to see it above 130. It is not common, however, to see it at typical domestic retail as it is mainly geared towards overseas markets and domestic duty free locations such as airports. [BUY]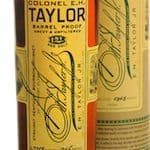 Colonel E.H. Taylor, Jr. Barrel Proof (Buffalo Trace) – The high proof side of Buffalo Trace's E.H. Taylor, Jr. collection, Barrel Proof is, as the name implies, directly from the barrel at more than 125 proof. It is said to reflect "the way whiskey was produced in the days before Prohibition, when Edmund Haynes Taylor, Jr. was the owner of Buffalo Trace Distillery." [BUY]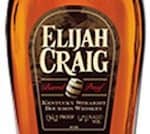 Elijah Craig Barrel Proof (Heaven Hill) – I will tell you right up front – this is most likely the most affordable of those on this list, for now anyhow. Elijah Craig Barrel Proof is the high proof variant of the rather likable Elijah Craig from Heaven Hill. It is typically released on a quarterly basis, and as of this posting it has proofed as high as 140.2. This might be a good one to buy a few to squirrel away. [BUY]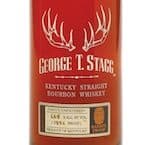 George T. Stagg (Buffalo Trace) – Part of Buffalo Trace's highly sought after and highly priced Antique Collection, this bourbon tends towards the high side for even this list. It has been known in some years to actually kick up above 140 proof. Typical aging time is no less than 15 years. It is my favorite among this list, but boy oh boy do I drink it super sparingly. [BUY]
Stagg Jr. (Buffalo Trace) – If George T. Stagg typically hits strides to the top proof wise of this group, more regular Buffalo Trace bottling Stagg Jr. tends towards the bottom, if 134 is to be considered lower on this short scale. Some thought this would go the way of its Antique Collection sibling in collectible status after it was first released a few years back, but such has not been the case, making it a much more affordable option amongst most in this group. [BUY]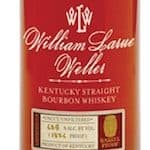 William Laure Weller (Buffalo Trace) – Another heavy hitter from the Antique Collection line up, William Laure Weller has touched the 140 proof mark in the past after having hit the barrel in unaged form at 114 proof. Aging time is around 12 years, and it is also a high wheat bourbon. This is perhaps one of the hardest of Buffalo Trace's rarer whiskies to get a hold of. [BUY]

Tamdhu Speyside Single Malt Scotch...
Nino Kilgore-Marchetti is the founder and editor-in-chief of The Whiskey Wash, an award winning whiskey lifestyle website dedicated to informing and entertaining consumers about whisk(e)y on a global level. As a whisk(e)y journalist, expert and judge he has written about the subject extensively, been interviewed in various media outlets and...