Stranahan's, a popular American single malt whiskey distillery out of Colorado, has long been a leader in this particular category of whiskey. Their core offerings for sometime have been the flagship bottling and Diamond Peak. It seems therefore like it is time to add something else to the mix, and indeed they have, debuting a new sherry cask finished whiskey to the line up.
The new Stranahan's Sherry Cask, according to those behind it, starts as the flagship American single malt whiskey that's aged for four years in new white American oak barrels after being distilled from 100% malted barley and Rocky Mountain water. From there it is then cask finished in Spanish Oloroso sherry barrels, sourced from the Andalusia region of southern Spain. These barrels are said to have been aging wine for over 40 years, thus giving the whiskey an extra special flavor.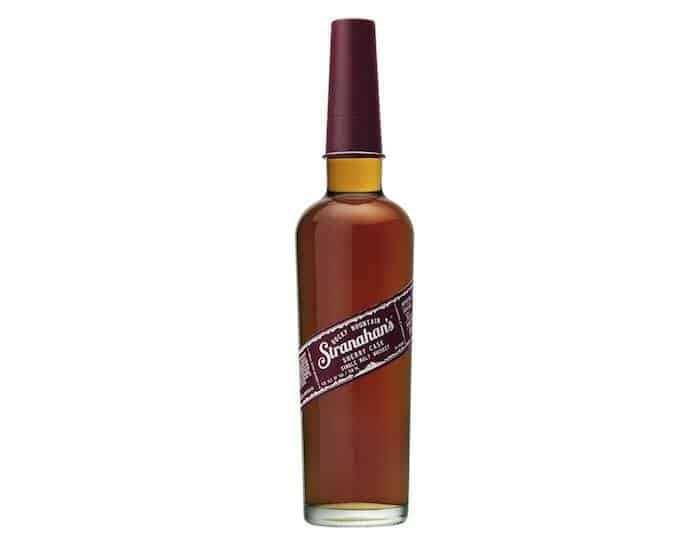 "We tested the Oloroso Sherry cask-finished whiskey last year at our first annual Cask Thief festival and our fans and family loved it," said Stranahan's master distiller Rob Dietrich in a prepared statement.. "That's when we knew we had to bring it to the national market. I'm really excited to add this expression to our lineup of whiskeys and help expand and showcase just how special American Single Malt whiskey is and what it can bring to the world stage."
Bottled at 47% ABV, plans call for this new whiskey to price around $80. You'll find official tasting notes for it below from Stranahan's.
Nose: An expanse of over-ripe cherry, sweet apple, raisins, almonds, leather and fresh-cut hay
Palate: Honey, Montmorency cherries, blackcurrant and fig, with a nutty brine and walnut characteristics
Finish: Buttery caramel, whipped creme, brown sugar and smoked cayenne

Irish Distillers, maker of Method...
Nino Kilgore-Marchetti is the founder and editor-in-chief of The Whiskey Wash, an award winning whiskey lifestyle website dedicated to informing and entertaining consumers about whisk(e)y on a global level. As a whisk(e)y journalist, expert and judge he has written about the subject extensively, been interviewed in various media outlets and...