It has been said before the preeminent distiller of Tennessee whiskey at one time was a man named Charles Nelson. His place in this corner of whiskey history was quietly lost over time as names like George Dickel and Jack Daniel came more into prominence. Nelson's fifth-generation grandsons and brothers Charlie and Andy Nelson were determined to bring his name back to its glory days, however, re-establishing a number of years back the Nelson's Green Brier Distillery. Now, after some time making use of sourced whiskey for quality products in their Belle Meade Bourbon line, the Nelsons are ready to bring to market their first in-house expression.
Come July 4th the Nelsons plan to release as a distillery only bottling Nelson's First 108 Tennessee Whiskey, so named because not only does 2017 mark 108 years since Green Brier Tennessee Whiskey was last distilled, but it's also the number of 30-gallon barrels that were laid down two years ago, shortly after the brothers started distilling the original Nelson's Green Brier Tennessee Whiskey recipe.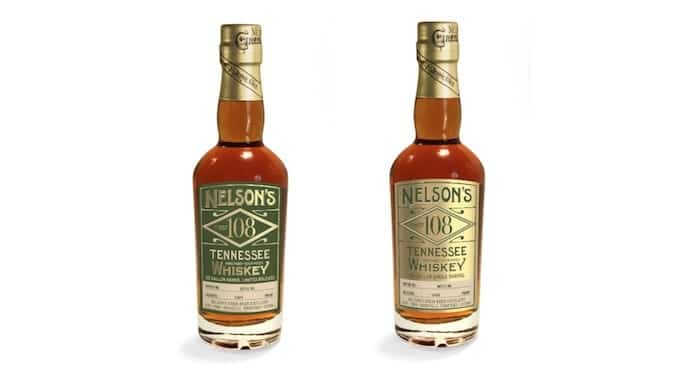 Plans call for two expressions to be released initially – the green-label 'Classic' as a 90-proof blend, and the gold-label Single Barrel as a true 'Cask Strength'. After the initial 108 barrels have been gone through, it will be another two years before a more standard, 53-gallon sized barrel release takes place.
Pricing information has not yet been released on First 108, and what's known about the mash bill at this point is that it has wheat in it, rather than rye, to keep it "true to the traditional composition of Tennessee whiskey." Both bottlings will come in a 375 ml bottle.
"We are so excited to have re-created the signature spirit of my great, great, great grandfather, Charles Nelson's, original Green Brier Distillery," said Charlie Nelson in a prepared statement. "After a gap of 108 years, whiskey historians and connoisseurs will be able to savor what was once the first bottled whiskey in the state of Tennessee."

One of the best-known Irish...
Nino Kilgore-Marchetti is the founder and editor-in-chief of The Whiskey Wash, an award winning whiskey lifestyle website dedicated to informing and entertaining consumers about whisk(e)y on a global level. As a whisk(e)y journalist, expert and judge he has written about the subject extensively, been interviewed in various media outlets and...