Here are some recent news bits from MGP of Indiana, the former Seagrams distillery that makes and sells whiskey to many of America's non-distiller producers (NDPs), both large and small.
On November 7th , MGP announced its acquisition of the George Remus whiskey brand from Queen City Whiskey LLC, of Cincinnati. On November 16th , MGP announced the hiring of Andrew 'Andy' Mansinne to the newly created position of vice president of brands.
Earlier this year, MGP launched its own vodka brand, Till American Wheat Vodka.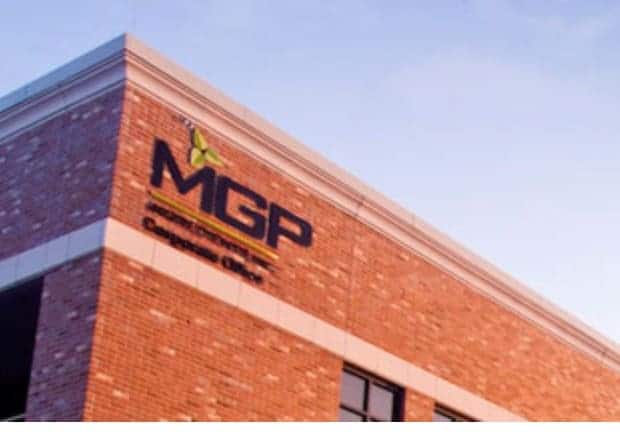 Linking those three stories is this one. In the summer of 2014, MGP hired Gus Griffin as president and CEO. Taken together, those four stories show that MGP is making a major move to add branded products to its current portfolio. Griffin came from Brown-Forman, where he ran the Jack Daniel's brand. Mansinne is a brand heavyweight as well, his experience also gained mostly at Brown-Forman.
MGP didn't hire Mansinne just to manage a small vodka brand and an even smaller whiskey brand.
"While our core business will continue to be supplying other brand owners with premium distilled spirits, development of our own portfolio of brands is an important part of our long-term strategy," said Griffin as part of the Remus announcement.
MGP describes itself as a manufacturer of premium distilled spirits, and specialty wheat proteins and starches. The distilled spirits it makes include bourbon and rye whiskey, gin, and vodka. The company is 75 years old and based in Kansas. Only the Indiana facility makes whiskey.
Seagrams bought and rebuilt that distillery near the end of Prohibition. It was the company's first U.S. acquisition. It made many products, but the two big ones were Seagrams Gin and Seagrams Seven Crown American Blended Whiskey. The facility is two separate distilleries: one makes neutral spirit, and the other makes whiskey. A special still just makes gin. Seagrams rarely if ever did contract distilling or sold bulk spirits, instead distilling solely to supply its own brands. For that reason, and because it was in Indiana, not Kentucky or Tennessee, it operated below the radar of most whiskey aficionados.
When Seagrams was sold and broken up in 1999, the distillery and Seagram's Gin went to Pernod. Seven Crown went to what is now Diageo. Pernod didn't need the distillery and announced that it would try to sell it, but would simply close it if a buyer could not be found. CL Financial, of Trinidad and Tobago, bought it and kept it going, but when CL collapsed during the global financial crisis of 2008, the distillery went on life support. They barely kept the lights on by selling their whiskey stocks to NDPs. MGP came to the rescue in 2011.
For MGP, the timing was perfect. American whiskey was suddenly booming and commodity whiskey was in short supply. They had all the business they could handle, plus a well-heeled parent company that could afford to invest in rebuilding the depleted whiskey stocks.
There were some issues, however, if not with MGP itself then with some of its customers and the growing community of whiskey enthusiasts. Some NDPs have tried to pass off MGP's whiskey as their own. Because some NDPs engage in these deceptive practices, many whiskey fans conclude that all NDPs are disreputable, and so is MGP. They also incorrectly assume that MGP's whiskeys must be inferior. Some of this is attributable to new whiskey enthusiasts not understanding the industry's history or the role of commodity producers. In part this is because no other American whiskey distillery today is primarily a commodity producer. Some other distilleries sell into that market, but strictly as a sideline. Most of their business is in their own brands.
As a result, virtually every time a shady NDP is exposed, MGP is named as the actual distiller. Guilt by association is always unfair but it happens nonetheless.
As a commodity producer, MGP is willing to sell whatever its customers want, including, in some cases, very immature whiskey. Some disappointed customers of NDP-bottled products blame MGP for their bad experience, when it is really the NDP's fault for fobbing off immature whiskey at a premium price.
MGP isn't moving toward branding because of this image problem, but it can only help. By creating its own brands, MGP will be able to present itself in a positive light. It will be better able to control its destiny. Another variable is the entry of several new producers into the contract distilling and bulk whiskey space.
New distilleries such as Bardstown Bourbon Company are just coming online now, so they won't have product to sell for several years, but it is obvious that space will become much more competitive soon. There may be enough growth for everyone to thrive, but developing a brand portfolio is a smart hedge. Brands are much more profitable than commodity sales and because consumers are generally brand-loyal, they make the overall business less susceptible to competitive pressures.
MGP wants to stay ahead of the curve. It should be fun to watch them.

The pioneer of barrel-aged stouts...
Charles K. Cowdery is an internationally renowned whiskey writer, specializing in American whiskey. He is a Kentucky Colonel (Patton, 206) and a member of the Kentucky Bourbon Hall of Fame (2009). He is the author of multiple bourbon books, including Bourbon, Strange: Surprising Stories of American Whiskey, and is a...