Whether you're into classic bourbon or the most out-there craft concoction you can lay your hands on, there's never been a more exciting time in American whiskey. The diversity is unparalleled, quality is continuing to rise, and the drumbeat of new releases continues to accelerate as capacity grows and new distillers join the fray every month. That's all great news, but it can make shopping for American whiskey feel a little daunting. There are so many choices!
If you're looking for help narrowing it down, you've come to the right place. Here are five great American whiskeys for giving and receiving this holiday season—and the odds are good you can find at least some of them on the shelves of your local liquor store.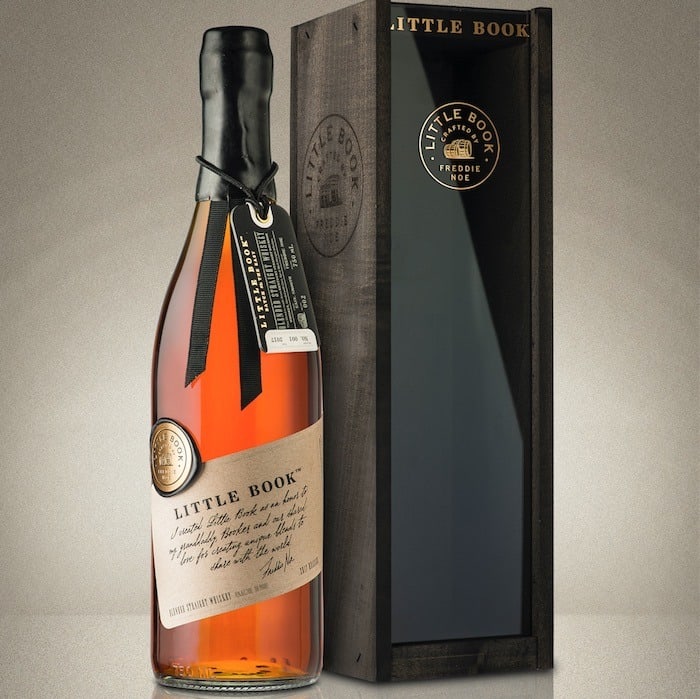 Little Book
Casual and committed Beam fans alike will want to add Freddie Noe's debut whiskey to their collections. It's an unconventional first step: a cask-strength blend of corn whiskey and bourbon that delivers an intriguing combination of corny sweetness and rye spice.
Barrell Rye 001
Barrell Craft Spirits finally released its first rye a few months ago. It's made from a combination of spirit from Indiana and Tennessee, aged just four years and six months (the youngest of any Barrell release I know of), and bottled at a hearty 117 proof. Our reviewer found it "sexy"—so maybe save this one for a special person.
Wild Turkey Master's Keep Decades
Wild Turkey's second Master's Keep release is called Decades, and draws from stock between 10 and 20 years of age. Assembled by master distiller Eddie Russell, the son of Jimmy Russell, this is classic Wild Turkey after a trip to finishing school. Our reviewer called it "a gobbler wearing a tuxedo." Just the thing for that person in your life who cleans up alright.
Old Forester 1920 Prohibition Style
Brown Forman was one of just a few distilleries granted a special license to produce "medicinal" whiskey during Prohibition. This 115-proof addition to the Whiskey Row Series aims to capture what that Prohibition-era whiskey might have actually tasted like. While we can't speak for its curative properties, it tastes like an amped-up version of Old Forester Signature, with lots of dark fruit and toasted nuts.
Balcones Brimstone
Texas distillery Balcones looks to its natural environment for inspiration, using local grains and materials to create uniquely Southwestern flavor profiles. Made from 100% Hopi blue corn, Brimstone is a smoked whiskey with a big, intense, perhaps polarizing flavor that reminds me of barbecue brisket and chili cheese Fritos. For the right person, it evokes memories of warm summer days past—not a bad thing as we face down the vast, cold expanse of January.

British wine and spirits merchant...
Margarett Waterbury is the author of Scotch: A Complete Introduction to Scotland's Whiskies and a full-time freelance writer and editor. Her work has appeared in Whisky Advocate, Food and Wine, Spirited Magazine, Artisan Spirit, Edible Seattle, Sip Northwest, Civil Eats, Travel Oregon, Artisan Spirit, and many other publications. She is...