Things are happening of late for the fine folk at Chattanooga Whiskey out of Chattanooga, Tennessee. Just a few months back, for example, they debuted their first Chattanooga-made and aged, single-batch whiskey. Now, on the heels of this, comes new of their new Chattanooga Whiskey 1816 Native series, a new limited edition line up of beer barrel finished whiskies.
The Chattanooga Whiskey 1816 Native line up, according to those behind it, takes Chattanooga Whiskey (likely a sourced variety versus their locally made one) and finishes it in emptied 1816 (one of their whiskeys) barrels which previously had been loaned to a local or regional brewery to age some type of beer in. These barrels, once returned, housed whiskey for three to nine months, depending upon the beer style, before being bottled for release.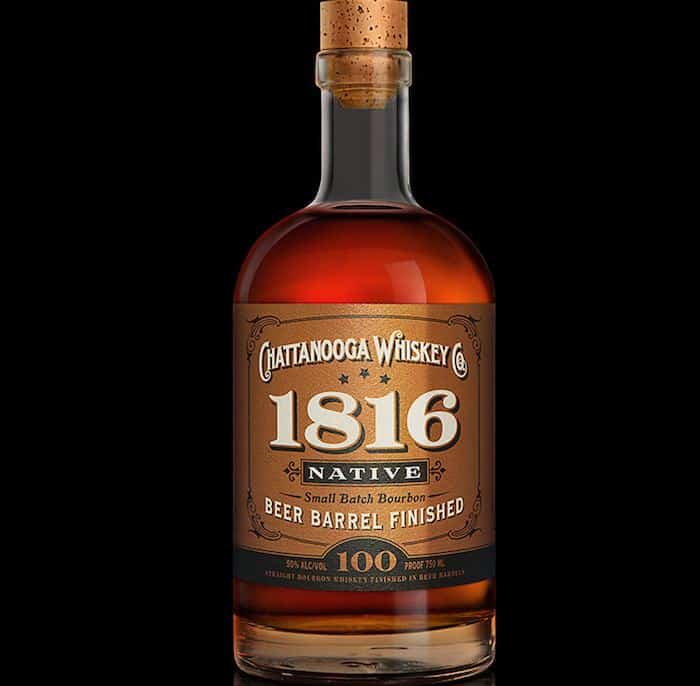 Though the beer styles have not quite yet been revealed, what is known at this point are the initial seven breweries Chattanooga teamed with on this ambitious project. These include Big River Brewing Works, Chattanooga Brewing, Hutton & Smith, MBBC, Odd Story Brewing, Terminal Brewhouse and Yazoo.
Plans call for releasing these whiskies in mid-October through Tennessee. No immediate mention was made as to how much they will cost. All are bottled at 100 proof, and it looks as if the 1816 Native series will be an ongoing affair for the distillery and partner breweries.

Lagg Distillery out of Scotland...
Nino Kilgore-Marchetti is the founder and editor-in-chief of The Whiskey Wash, an award winning whiskey lifestyle website dedicated to informing and entertaining consumers about whisk(e)y on a global level. As a whisk(e)y journalist, expert and judge he has written about the subject extensively, been interviewed in various media outlets and...