Basil Hayden's Bourbon has long been something of a staple for drinkers of high rye style bourbons, given the fact its trademark spicy finish results from the use of twice as much rye as traditional bourbons. It thus makes sense brand owner Beam-Suntory would want to capitalize on the surging popularity of rye whiskey with this label, unveiling its new Basil Hayden's Rye Whiskey.
Basil Hayden's Rye Whiskey, according to those behind it, is a Kentucky straight rye whiskey that's been influenced by a so-called unique, re-barreled rye. More specifically, this re-barreled rye begins life as a 4-year-old traditional rye, which is then dumped from its aging barrels and further aged an additional seven years in newly charred quarter cask oak barrels. A portion of it is then blended with traditional Kentucky straight rye whiskey to craft the final product.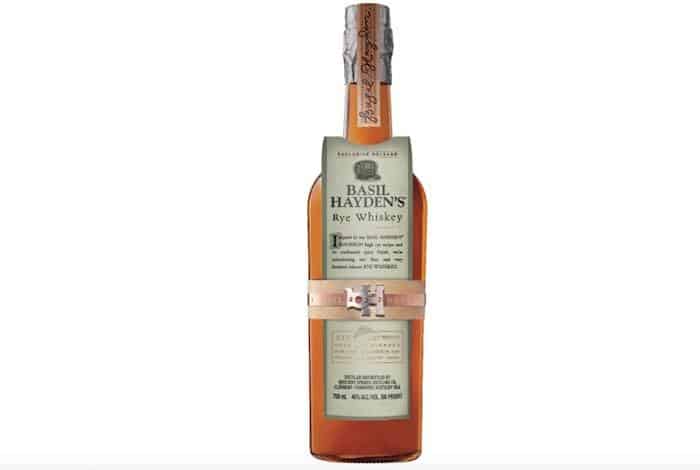 "The spicy character of rye has always been a signature part of what makes Basil Hayden's special, so creating a rye whiskey was a natural fit," said Rob Mason, Vice President of Bourbon at Beam Suntory, in a prepared statement. "This limited edition release gives our fans a chance to experience everything they love about Basil Hayden's Bourbon — its spicy character, smoothness and approachable nature — in an interesting rye whiskey expression."
This new golden amber colored rye whiskey, priced at around $45 and bottled at 80 proof, is being targeted towards either being enjoyed alone or in a cocktail. It is packaged in the Basil Hayden's brand's hand-applied parchment bib and copper belt and is starting to appear in limited quantities nationwide. Limited official tasting notes for it are below from Beam-Suntory.
Aroma: Warm baking spices and caramel, with hints of wood rye spice
Taste: Charred oak complemented by sweet brown sugar and dried fruit
Finish: Smoke and char notes wrapped in caramel

Irish Distillers, maker of Method...
Nino Kilgore-Marchetti is the founder and editor-in-chief of The Whiskey Wash, an award winning whiskey lifestyle website dedicated to informing and entertaining consumers about whisk(e)y on a global level. As a whisk(e)y journalist, expert and judge he has written about the subject extensively, been interviewed in various media outlets and...