Minnesota, though a little late to the craft whiskey game compared to other states such as New York or Washington, is making up for lost time with a string of new distillery releases in the last year and a half. Whether it is wine-cask finished bourbons from Crooked Water Spirits, a premium rye whiskey from Far North Spirits or the state's very first native craft whiskey from Panther Distillery in early 2014, things seem to be on a roll there. 11 Wells Spirits, out of St. Paul, is also getting in the game with its Prototype Series and the most recent release from that, a peated single malt.
11 Wells, housed in in the historic Hamm's Brewery in St. Paul, has been trying to develop the better whiskey through the Prototype line up, which explores different whiskey styles through "scientific method." Each bottle  is documented with a serial number that has thirteen different elements, according to the distillery, that are a contributing flavor to that particular whiskey. Examples of this include new mash bills, different yeast strains, barrel proofs and more.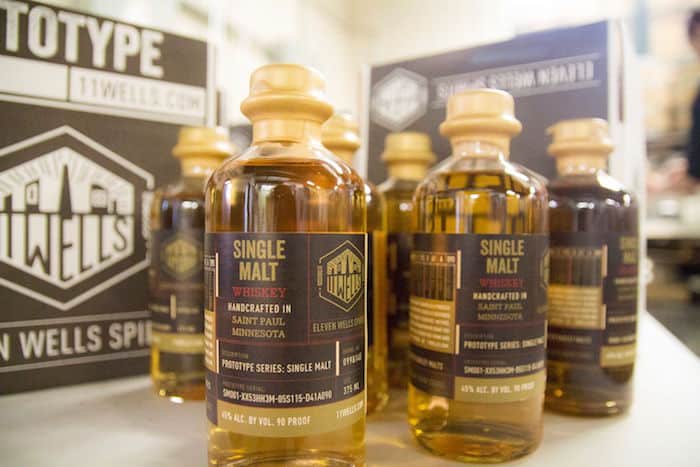 This is all done, at least in part, to solicit feedback from those who drink the whiskey, including the new Peated Single Malt. This latest expression, said to be the first American single malt from Minnesota, was bottled at 90 proof and is described by the distillery in a recent Facebook post as being "heavily peated" and "reminiscent of it's Islay cousins."
Now, as for pricing and availability, I'm seeing a handful of online retailers carrying this 375 ml bottling for under $40. It might be an interesting one to pick up to compare against other American single malts if you have some on hand.

Editor's Note: This whisky was...
Nino Kilgore-Marchetti is the founder and editor-in-chief of The Whiskey Wash, an award winning whiskey lifestyle website dedicated to informing and entertaining consumers about whisk(e)y on a global level. As a whisk(e)y journalist, expert and judge he has written about the subject extensively, been interviewed in various media outlets and...