Whisky Cocktail Hour, National Scotch Day Edition: Tartan Tai
For National Scotch Day on July 27 I wanted to do something a bit unexpected. We have all had a Rob Roy and a Rusty Nail, but how many other Scotch cocktails have you actually had? Personally, I've had a lot. Some purists may say you shouldn't put Scotch in a cocktail, but I disagree.
Scotch is and has always been a drink made by, and for, the people. Today, there are lots of dudes in three-piece suits telling us we can only drink our Scotch neat. There was no such thing in the 15th century when Scotch was first being produced, so why should we do that today?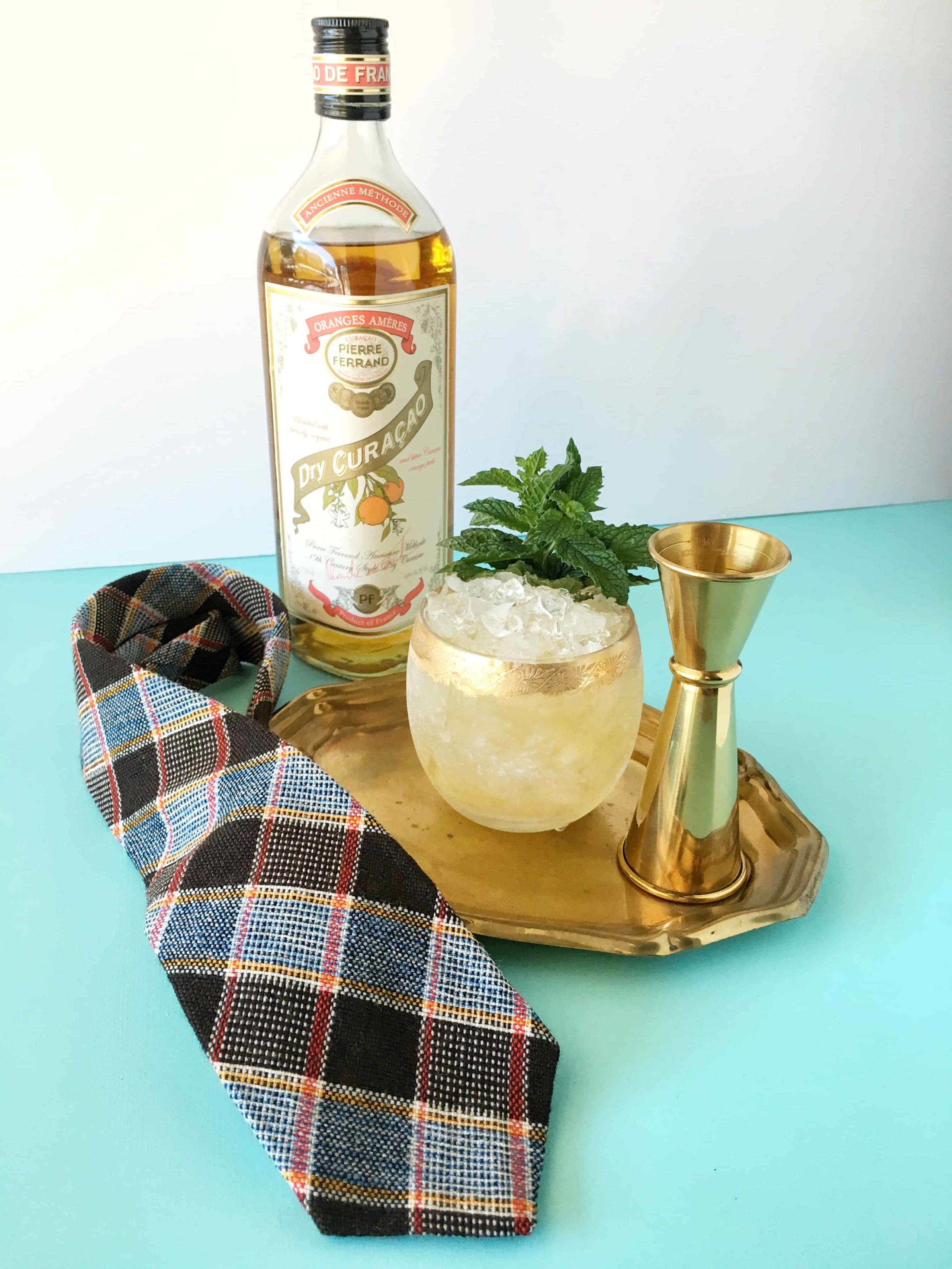 This cocktail is thus a combination of two of my favorite things: Scotch and Tiki. I love Tiki drinks and their complex combinations of flavors you might think wouldn't go together, and I can't imagine a Tiki drink more well-known than the Mai Tai.
The Mai Tai is a drink credited to Tiki legend Trader Vic. According to Tiki historian Jeff "Beachbum" Berry, the drink was created by Trader Vic in 1944 to highlight a then-imported, 17 year old Wray & Nephew rum. The base spirit, it was noted by Trader Vic, should stand out here because the drink was not meant to be overpowered by the other ingredients.
For this Scotchy version, I wanted to use a bolder Scotch that would have more of a backbone in a drink like this and not get overwhelmed by the curaçao and orgeat. I decided on Highland Park Dark Origins because of its double sherry cask finish and higher proof.
I also used a tiny bit of very old rum to add even more depth of flavor. I think it is a beautiful marriage of dark, slightly smoky flavors from the whisky, brightness of the lime and the unique complexity of the curaçao and orgeat. Give it a whirl at home and let me know what you think. Happy National Scotch Day!!
Tartan Tai
1 1/2 oz Highland Park Dark Origins
1/2 oz El Dorado 21 yr Rum
3/4 oz Lime Juice
1/2 oz Orgeat
1/2 oz Dry Curaçao
Mint (for garnish)
Instructions: Combine all ingredients in a shaker with ice and shake. Strain into a lowball glass filled with cracked ice. Garnish with a few sprigs of mint. Enjoy!
For more recipes like this, head to fernandshaker.com and follow @fernandshaker on Instagram. Cheers!!

The spirit of cooperation and...
Emily is a bit of a Jane of All Trades. She started her career as an opera singer in NYC, and over time gravitated to the Food & Beverage Industry. Over the span of her professional life she has performed at Carnegie Hall, founded her own Whiskey Society, represented numerous...