At the end of August, we clued you in on the arrival of a new rye whiskey from Jack Daniels. The brand refers to it as possibly their first new recipe in 150 years, but it's not their first foray into rye. Jack Daniel's Unaged Rye launched in 2012, then Rested Rye—which I got to review. It was decent, but pretty young and cherry cola-like. And last year, they released Jack Daniel's Single Barrel Rye.
That seems like a lot of rye, but when you're the top-selling whiskey in the U.S., you've got to maintain your status at the top of the pack, yes?
Jack Daniels Tennessee Straight Rye Whiskey is crafted using water from Lynchburg's Cave Spring Hollow, a cave layered in limestone, which removes iron from the water and gives Jack its distinctive taste. It also goes through the Lincoln County Process, which refers to the use of sugar maple charcoal to filter whiskey before it's aged in new American Oak barrels. Its mash bill is 70 percent rye, 18 percent corn, and 12 percent malted barley. It doesn't state how long it's aged, but it's said to be at least five years old.
Let's taste this newbie.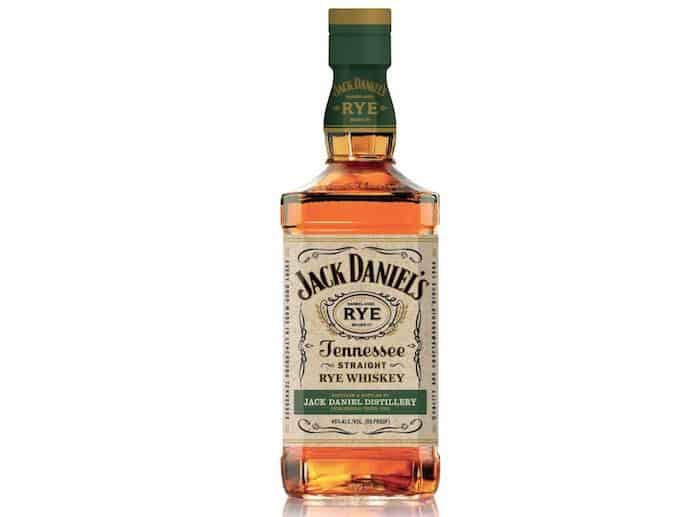 Vital stats: About $27; 90 proof; mashbill of 70 percent rye, 18 percent corn, and 12 percent malted barley.
Appearance: Turmeric root; polished brass; and chunks of buttery, golden, delicious toffee. Mmmm, toffee.
Nose: It's really quite strong; I opened the bottle and all at once it came roaring out. I wouldn't call it overpowering, but it did want to make itself known. With many other ryes, I can smell the grain right away, but this isn't like that in the least. It's got a sweet, almost bourbon-y character—melting Nestle chocolate chips, bananas, milk duds, the mixing bowl after scraping almost all the brownie batter into the pan. But even with such a dessert-like nose, it's thankfully not bowling me over.
Palate: Lip-tingly. Warming. Peppery, but a mix of types of pepper: less black pepper, more multicolored peppercorns. It's much drier on the palate than the nose would have you believe. Based on the nose, I would expect a rounder, almost bubble-gummy mouthfeel. This is very dry. The grain comes through on the palate, but it's not grainy, if that makes sense.
The longer it sits out, the more I think it could stand on its own. But it might be lonely and I think it would enjoy hanging out with some companionable pals in a cocktail. In fact, hold on…I'm going to try it in a Manhattan right now.
The Takeaway
Yes, I definitely recommend using this in a Manhattan. (Also: Try throwing in some orange bitters, which brings together the sweetness of this rye's nose and the grain taste of the rye.) It's like the beat behind a catchy song. A solid building block for an alcohol-forward drink.
I thought I knew Jack but now I'm not so sure. Nice job, folks.
User Review
3.47

(

55

votes)

A decade ago, I traded a 5th floor walkup in Hoboken, NJ for a house in SE Portland and remain grateful for the swap. Portland's a great whiskey town: It fits the weather and my general mood (even improves it sometimes). I enjoy exploring the many shades of brown liquor...