From the hills of Kentucky to the suburbs of Dublin, 2017 was a great year for whiskey. Fortunately, we think 2018 is going to be just as good. Here are our predictions for what's going to happen in the world of whiskey in the year to come.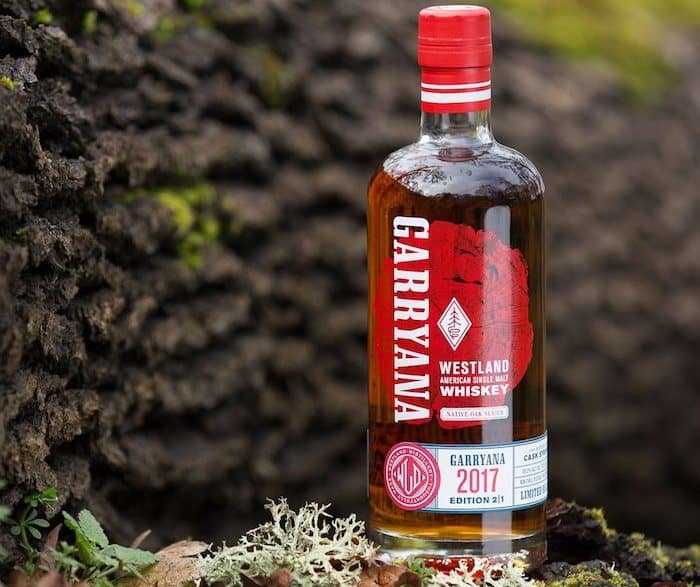 American single malt's rise continues
2017 has been a big year for American single malt, and we've been consistently impressed with the quality and diversity of American malt whiskeys. In 2018, we're betting the industry will continue honing in on a definition for American single malt, we're expecting to see more and better American malt whiskey make its way to market, and we're anticipating greater consumer interest in the category.
Whiskey drinkers continue expanding their focus to other spirits, beer, and wine
Hang out with whiskey long enough, and you can't help but pick up some knowledge about other drinks categories. Eventually, you're going to start to wonder what port tastes like, after all, you'll wander into a wine shop, and another world—a world even bigger and stranger than whiskey—will suddenly be unveiled. Once upon a time, people identified themselves by what they drank—whiskey people, gin people, beer people. But now, rum people are gin people, beer people are also wine people, and whiskey writers all desperately want the rest of us to become brandy people ASAP. We think those barriers will continue breaking down in 2018.
Acquisitions pick up speed
A lot of big brands added a smaller brand (or three) to their portfolios in 2017, most recently Pendleton Whisky's transfer to Proximo in mid-December. We're predicting full steam ahead on acquisitions in 2018, especially as craft whiskey continues to mature and big bets start paying off (or not, as the case may be).
The bourbon bubble wobbles
Not to get all negative, but when I think about all that virtually simultaneous capacity growth in Kentucky coming online all at once, I get nervous. Can the market absorb it all? I definitely don't think bourbon's remarkable popularity is going to vanish overnight, but I do think we may see something like a "market adjustment' in terms of the relationship between price and supply. If nothing else, we may learn exactly how much $150 bourbon the market can absorb—and perhaps the silver lining will be the return of the affordable, high-quality daily drinker.
Craft whiskey goes worldwide
There are now more than 2,000 craft distilleries in the United States, and the United Kingdom is also seeing new distilleries launch at a remarkable pace. Other nations are starting to notice, and they're getting on the bandwagon. We expect to see more upstarts in continental Europe, Japan, Canada, and maybe even non-traditional whiskey-producing places, like Central America and mainland China.

The West Fork Whiskey Company...
Margarett Waterbury is the author of Scotch: A Complete Introduction to Scotland's Whiskies and a full-time freelance writer and editor. Her work has appeared in Whisky Advocate, Food and Wine, Spirited Magazine, Artisan Spirit, Edible Seattle, Sip Northwest, Civil Eats, Travel Oregon, Artisan Spirit, and many other publications. She is...