Garrison Brothers out of Texas recently opened its new Garrison Brothers Bar inside one of Southern California's newest sports and entertainment venues, the Acrisure Arena in Greater Palm Springs.
This is the bourbon brand's first namesake bar in California.
Acrisure Arena just opened on Dec. 14th, and plays host to the Coachella Valley Firebirds, a hockey franchise that's an affiliate of the Seattle Kraken. The arena will be home to world-renown concerts with seating for more than 11,000 fans.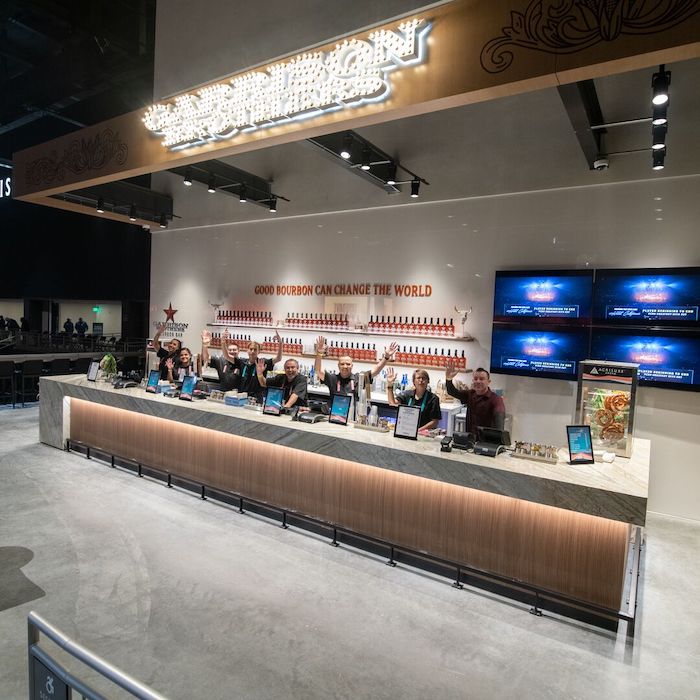 The Garrison Brothers Bar at Acrisure Arena is located to the right of the stage and will feature two expressions of the bourbon including specialty cocktails and neat pours.
A statement from the distiller notes that Garrison Brothers has faired well in California-based spirits competitions, earning 2022 Spirit of the Year as well as Gold and Platinum awards at the Monterey International Wine & Spirits Competition; Spirit of the Year at the San Diego Spirits Festival International Competition; and Double Gold at the San Francisco World Spirits Competition.
"We could not be more excited to be expanding our Southern California footprint with our first namesake bar inside Acrisure Arena," said Robert Cordes, head of marketing for Garrison Brothers. "This incredible opportunity for Garrison Brothers would not be possible without the love and support of Californians, up and down the coast. To be opening our first namesake bar in the flourishing greater Palm Springs area is a profound honor."
The new, 1,210-square-foot bar was designed by Populous, and features an unobstructed view of the entertainment.
"We're proud to have Acrisure Arena as the location of Garrison Brothers' first namesake bar in California," said John Bolton, general manager of Acrisure Arena. "The bar's close proximity to the stage offers a premium view, so concert-goers won't miss any of the action while they're purchasing Garrison Brothers' award-winning bourbon and specialty drinks."
For more information about Garrison Brothers, check out www.garrisonbros.com.

Filmland Spirits, founded in 2020,...
Gary Carter has been at the helm of metro newspapers, magazines, and television news programs as well as a radio host and marketing manager. He is a writer/editor/photographer/designer by trade, with more than 30 years experience in the publishing and marketing field. Gary enjoys working to build something great, whether...